Creating New Traditions This Holiday With Smoked Pulled Pork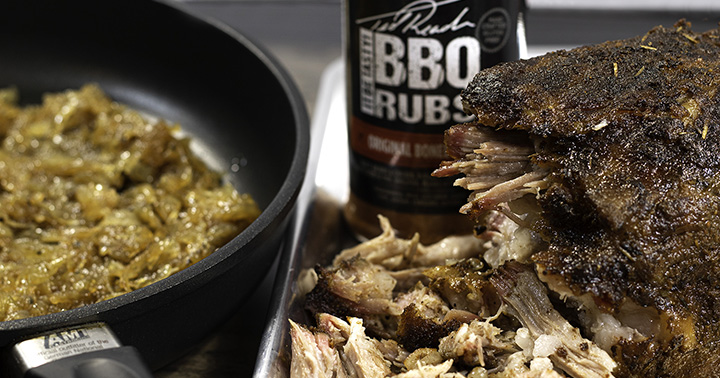 PHOTO: NICHOLE KELLY
To put it lightly, 2020 has been a year unlike any other.
Regional guidelines, coupled with restrictions on travel, leisure, and shopping mean we may have to change how we celebrate the holidays this year. This means the usual end-of-year get-togethers and dinner parties will have to be scaled down and guest lists trimmed. If there was ever a time to make new traditions, it might be this one.
Our suggestion? Embrace the trend towards a more casual, slowed-down pace of life for a celebratory meal with our smoked pork recipe. Created with the help of our good friend Ted Reader, the award-winning chef and grill innovator, the flavours and styling of this dish are reminiscent of summer, which, in our opinion, isn't a bad thing at all! Bring a sunshine-y vibe to your dining room table with the taste of BBQ. It's delicious, hearty, filling, and a fresh new take on holiday eating. An added bonus? This setup eliminates the need for cooking multiple time-consuming side dishes.

(optional) 2 cups of beer

(optional) 2 onions

Wood chips for smoking (hickory is a good choice)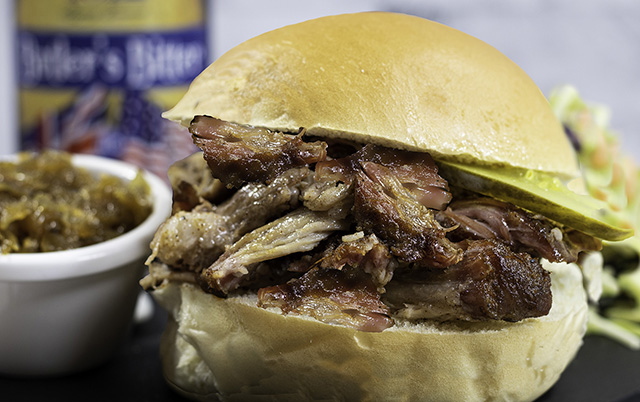 PHOTO: NICHOLE KELLY

Instructions
Prepare brine as per package instructions
*Optional Chef Tip: replace the 2 cups of water with 2 cups of beer, add 1 sliced lemon and smash 2 skinless onions into the brine solution for extra flavour
1. Brine the pork for 8-24 hours using brine bag in the fridge
2. Heat your smoker to 250°F and prepare wood chips
3. Remove pork shoulder from brine and pat dry with paper towel
4. Rub Ted Reader – Original Bone Dust seasoning all over
5. Once smoker has reached the right temperature and is smoking, add pork shoulder
6. Smoke for 5-8 hours or until internal temperature reaches 165°F
7. Remove pork from smoker and wrap in butcher's paper
8. Return to the smoker for 1-2 hours until internal temperature reaches 195-204°F
9. Remove and rest in a cooler covered in kitchen towels for 1-2 hours
10. Using a fork, shred the meat and serve.

To complete your spread, we suggest serving the meat with brioche buns, and a selection of pickles, jalapenos, BBQ sauce, coleslaw, and our absolute favourite topping: a big bowl of caramelized onions.
Use a good frying pan (we suggest this AMT pan for its superior nonstick and heat retention qualities) to make the perfect caramelized onions.
You'll need 6 onions, a bit of butter, olive oil, sugar, and salt and pepper.
Slice up your onions, and add 3 TBS of butter and 3 TBS of olive oil.
Sauté for 5 minutes before adding 2 tsp of sugar and seasoning with salt and pepper.
Cook for 30-45 minutes on medium heat, remembering to stir often.
Enjoy this low-key but no less delicious meal as part of your festivities this year. Whoever you celebrate with, everyone at the Food Supplies family wishes you and yours the very best this holiday season and for the new year!