Safe Operation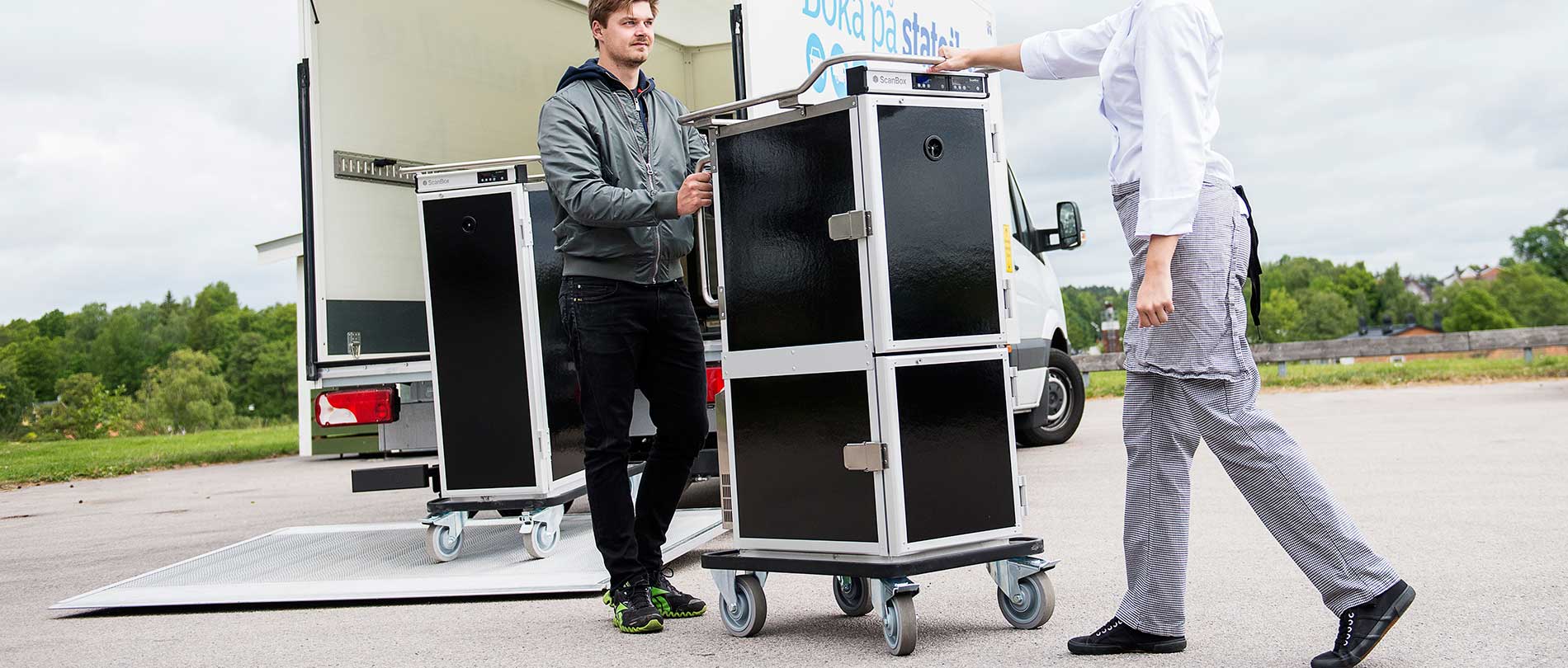 ScanBox is equipped with wear-resistant materials and protective components to assist you in transporting food with full confidence and control. We understand the importance of efficient and ergonomic functions to allow for a smooth and uninterrupted workday.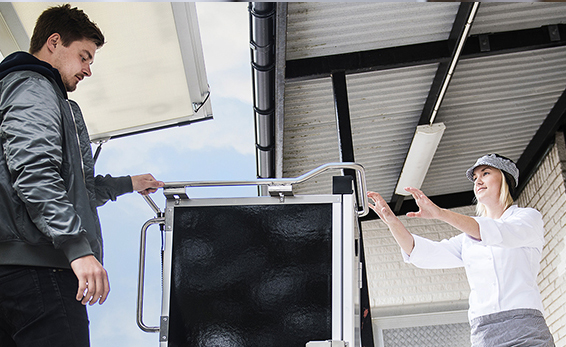 Stable and Easy to Operate
ScanBox provides ergonomic maneuverability thanks to the light weight, yet heavy aluminum material construction. You can also trust the robust stainless steel frame with protective rubber edges of each unit. The large, heavy-duty castors wheels allow you to roll your ScanBox effortlessly across surfaces.
> Aluminum – up to 50% lighter than stainless steel.
> Easy to maneuver on all surfaces.
> Easy-grip top frame that won't trap fingers.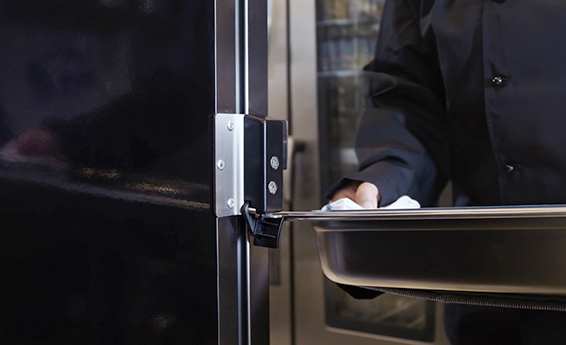 Open and Close in Just One Motion
Tap it, load it, slam it. That's how easy it is to open, load and close our boxes thanks to our new door lock TapSlam®.
Use the pan to open the door – without having to put the food you want to load to the side – and then simply slam shut. (Use the transport lock for secure deliveries).
> Streamline your work – save time and reduce strain.
> Easy-load – no need for extra work surfaces.
> Quick open and close – maintain temperatures.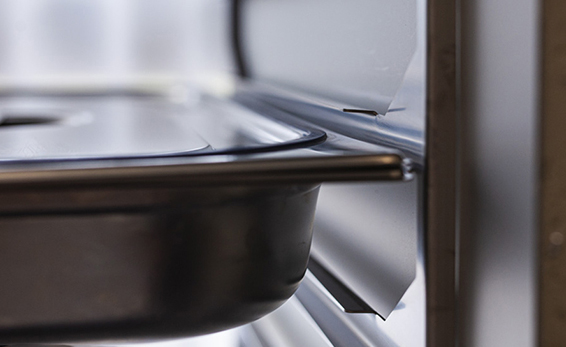 Putting You in the Driving Seat With Full Control
Enjoy a smooth and uninterrupted work flow experience with the ScanBox secure central brake feature, and a tilt stop function to weather challenging transport conditions.
> Tilt stop keeps pans and lids in place – even during tough transports.
> Peak window option with LED light provides an easy overview and reduces unnecessary door openings.
> Central brake equals safe transports.