Simply Sharp Knife Program
Stop Renting & Start Saving Today
Our Simply Sharp Knife Program provides you with an easy and innovative way to eliminate rental costs on knives by owning and sharpening your own knives, in-store.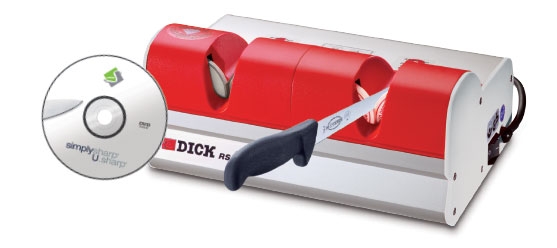 Program Benefits
We customize the program to meet your specific store needs including your choice of sharpener and top quality knives from Friedr. Dick Germany, bringing you a significant cost savings over time.

No Specialized Knowledge Required
Sharpening requires no specialized knowledge and can be properly learned in under 5 minutes using the included DVD instructional video. Imagine having complete control over when and how sharp your knives are! Contact your Food Supplies Representative today!

For more information call 1-800-387-1098, or contact us by using the form below