Sausage Seasonings

Expertly Crafted with the Finest Ingredients
Our Magic Creations Sausage Seasonings are expertly crafted with the finest ingredients, authentic to the regions named in each profile. Experience these (4) creative and versatile seasonings, designed to deliver exceptional flavour and outstanding visual appeal.

New Concept Seasonings
We are always working on the next exciting ingredient offering. These (2) seasoning options are still in the concept phase. Speak to a Food Supplies customer service representative for more information on these additional profile concepts: 1-800-387-1098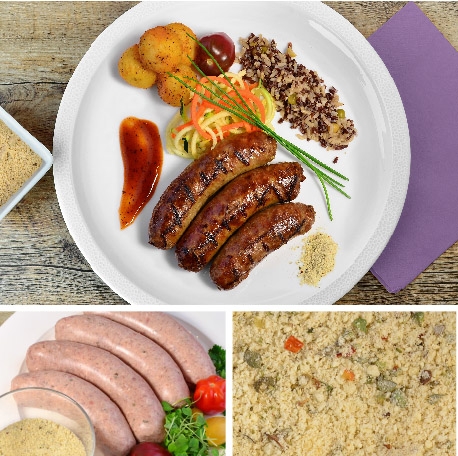 Sheboygan Style Bratwurst
Classic German-Style White Brat with the all-American Sheboygan influence. Truly rich flavours from traditional German spices of marjoram, caraway seeds, nutmeg and ginger are combined with comfort notes of garlic, onion, mixed peppers and buttermilk, for an extra smooth texture.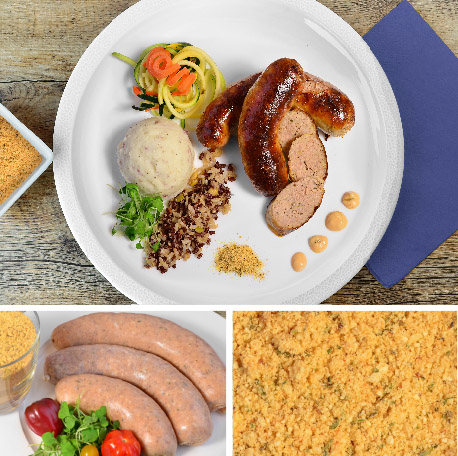 Classic English Breakfast Banger
There is nothing quite like the taste of a freshly cooked English Banger! It's classic pinkish interior with the perfect blend of sage, nutmeg and onion, followed by hint of ginger and thyme, will always leave you with an incredible mouthful of flavours.
There are no products matching the selection