Friedr. Dick Pink Spirit Series Knives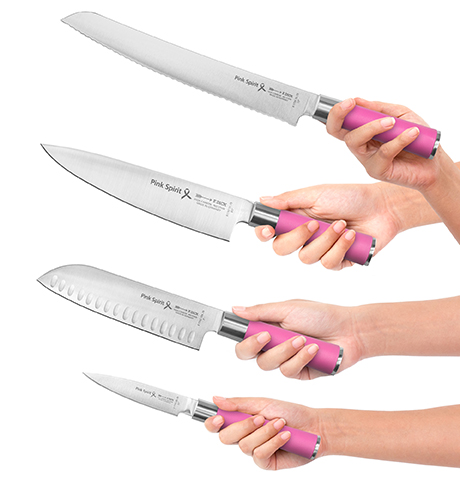 Great Knives In Support Of A Great Cause
Introducing Friedr. Dick Pink Spirit: a knife series inspired by the courage of women around the world in the fight against cancer. Food Supplies will be donating between $5 and $50 from the sale of each Pink Spirit knife and knife set to the Canadian Cancer Society in support of womens' cancer research.
This knife series features the same popular paring, santoku, chef and bread knives from the renowned Friedr. Dick Red Spirit line, meeting the exact same standard of pure design, well-thought-out function and highest precision, but now with stunning pink handles.
Sold individually or as a complete (4) piece set, the Pink Spirit knife series will make a proud addition to any professional or home kitchen. Select a Pink Spirit item below for more details and donation amounts.
$3,525 in donations raised in first 3-months!
Now in-stock. Available only while quantities last.