Give Something Different - F.Dick for the Holidays

Now that we're in December, many of us are starting to work on a holiday gift list for our friends and family. Often, this is easier said than done. Coming up with good gifts is a bit of an art. It requires a good understanding of your recipient's tastes and interests, knowledge of what they already own and what they're particular about.
If you have a foodie in your life, it can be particularly tricky because only the best will do when it comes to food and cooking. So our suggestion for the perfect gift this year? An F.Dick knife.

Endless Options
Known for their quality, F.Dick is a favourite among chefs and those working in a professional hospitality setting. The tools of choice for competitive culinary teams worldwide, they're German-engineered, have fantastic edge retention, backed by a lifetime warranty and over 240 years of innovation in the knife manufacturing business.
Aside from their superior quality, you'll also have an extensive selection of knives to pick from. Choose from different styles, lengths, handle designs, and blade functions for a gift that can be carefully tailored to specific interests and preferences. A standard chef's knife would be perfect as an all-purpose blade, while a specialty blade like a filleting or serrated bread knife could help round out an already-existing collection.
For an extra thoughtful touch, include a sharpening steel to help your gift recipient maintain their new knife and keep it in top condition. F.Dick carries a series of easy-to-use sharpening tools that take the learning curve out of keeping your blades sharp and ready for anything.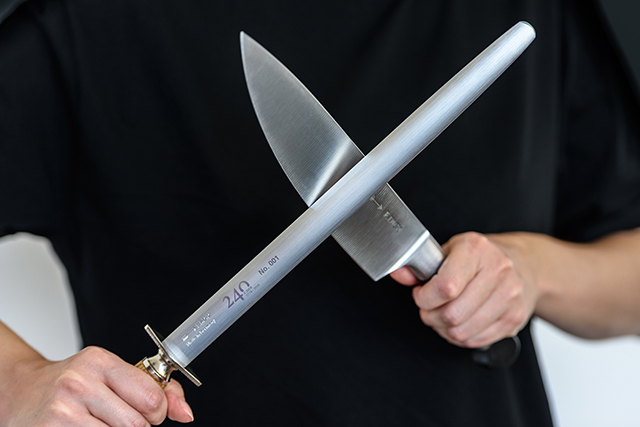 If you want to go all out, Food Supplies offers gifting options to up the wow factor of your present. You can add a customizable gift box and etch a personalized message on the blade for an additional fee. Our stylish box contains a cloth inlay (options include red and black) and a buckle strap to secure the knife. You can also choose to add a name, meaningful phrase or an image/logo on the blade.

Other ways to level up your gift? Giving a knife set or several knives from the same series for extra impact. Truly a product that lasts, a few well-selected F.Dick knives could provide your giftee with tools they can use for a lifetime. Adding storage options accessories like a knife block or roll bag will help protect the blades while providing easy access for your recipient.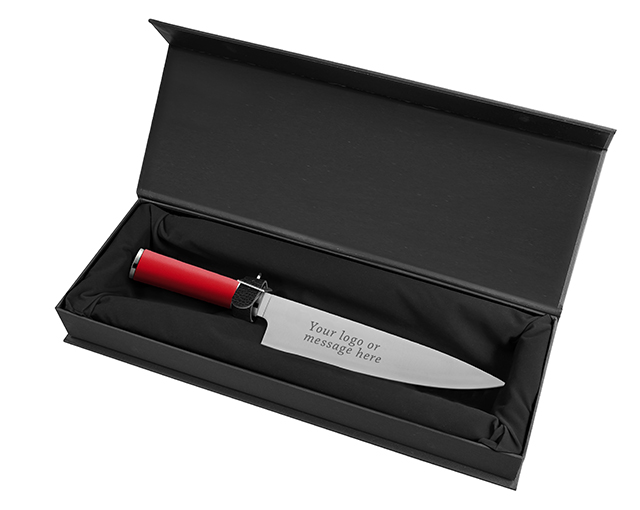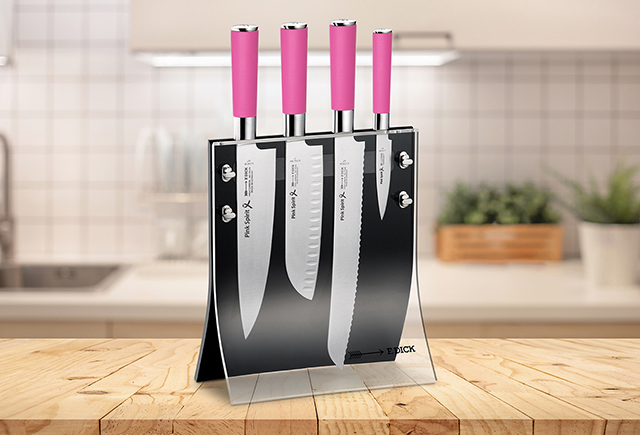 Need help selecting the right knife or knives for your recipient? Let us help with our insight and first-hand experience with the F.Dick brand so you'll be confident in the knives you choose. We offer the convenience of online shopping and with fast turnaround and shipping times. We'll ensure your gift reaches its destination promptly. Reach out to one of our customer service representatives for some customized suggestions!