Corporate Gift Solutions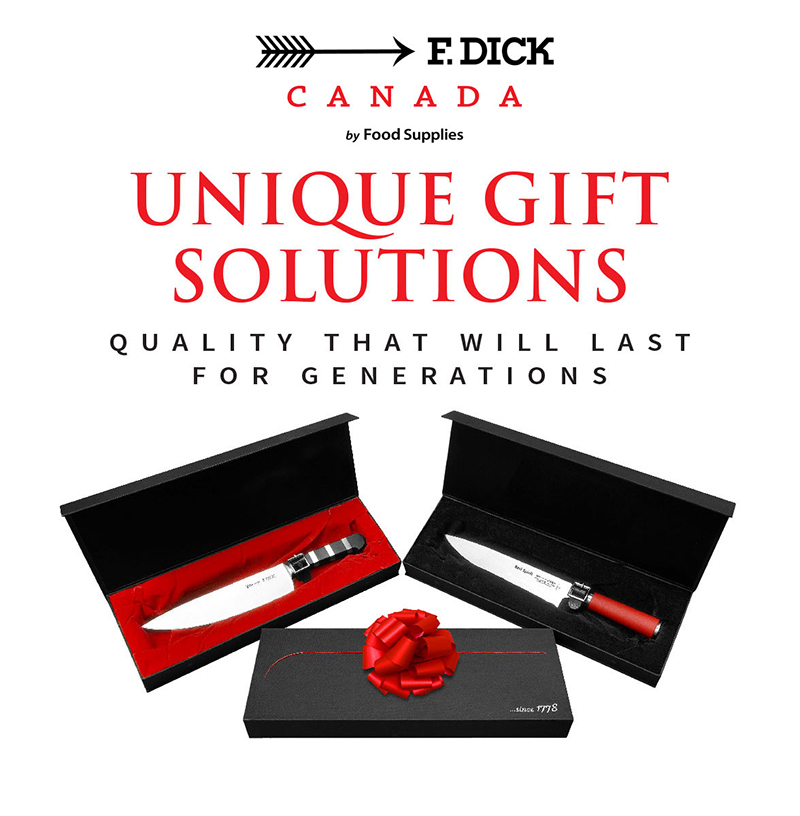 Offer the long lasting gift of a German-made Friedr. Dick knife.
A unique gift option that is truly unmatched in quality.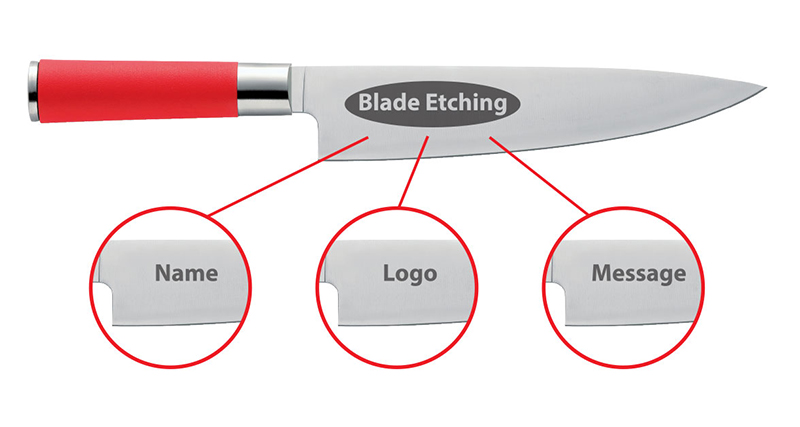 Custom etch your name, logo or personal message on the blade.
Create a gift that will be treasured for generations to come.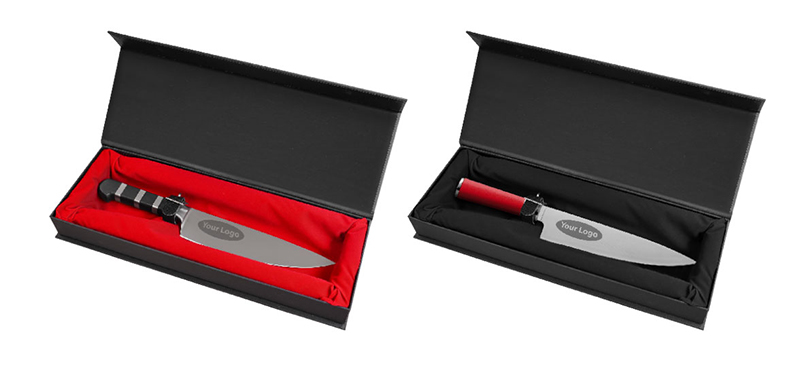 Present your Friedr. Dick knives in our customizable gift boxes, complete with red or black inlay
and a stylish buckle-strap to secure your knife in-place. (Gift boxes and blade etching are extra).
Call for details 1-800-387-1098
or inquire by using the form below.
F. DICK KNIVES | CUSTOMIZED GIFT BOX - FOOD SUPPLIES
In the food and hospitality industry, it's the people that make all the difference in the work you do. Your clients, contacts and partners are essential in your success story. Give them a gift that conveys your gratitude and appreciation. Food Supplies offers a unique option that's unmatched in quality and style—a custom Friedr. Dick knife.


MODERN CORPORATE GIFTING SOLUTIONS
Avoid the typical generic corporate gifts that your clients are used to receiving, and present them with a one-of-a-kind item they will enjoy using for years to come.
German engineered, precision-crafted, and backed with over 240 years of experience in the knife trade, F.Dick blades are built to last a lifetime and beyond. F.Dick knives are a work of art, with showstopping handle design and blades specifically crafted for superior edge retention and durability.

OUT-OF-THE-BOX, CREATIVE GIFTING SOLUTIONS THAT IMPRESS
To customize the perfect gift, Food Supplies offers a range of F.Dick knives to choose from. Select from our line of chef knives for an always popular, all-purpose pick, or decide on a specialty blade specific to the occasion or your recipient's interests. Looking for additional options? Etch the knives with a special message or company logo for a personalized touch.
For a turnkey corporate gifting solution, we also provide customizable gift boxes to secure and protect your F.Dick knife for an additional charge.
Versatile enough to mark any event, an F.Dick knife is a gift with culinary cachet. F. Dick knives are favoured among international chefs, culinary teams, and those in the know. Make your next gift one that won't be quickly forgotten.
Contact us for more information on how we can assist you in customizing a truly distinctive corporate gift for your next special occasion.