Magic Creations
Our unique and flavourful Magic Creations products are specifically designed with finely selected ingredients, adding profits and meal solutions to your business.
Our exciting value-added options will add big, bold, flavour to pork, beef, fish, poultry and more.
Select from a Magic Creations category to learn more.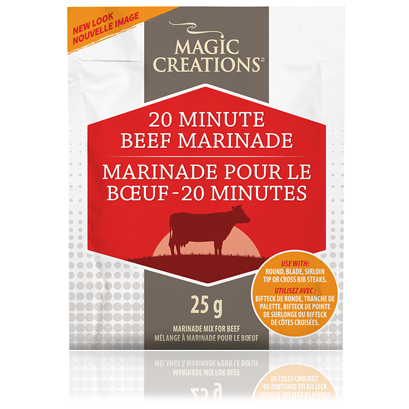 This mix allows you to marinate your beef in just 20 minutes, acting as a tenderizer for those tougher cuts of meat like: round, blade, sirloin tip and cross rib steaks, transforming them into a mouthwatering delight.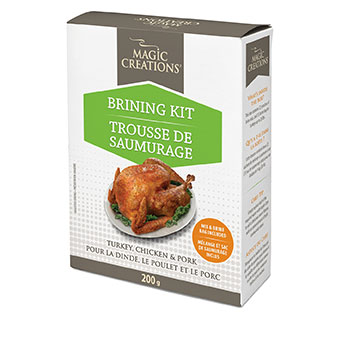 Our home brining kit allows you to prepare a truly tender, flavour enhanced meal in a few easy steps. Each brining kit includes (2) pouches of Magic Creations brine seasoning mix and (1) brine bag suitable for turkeys up to 20 lbs in weight. (Sold 14-kits/case).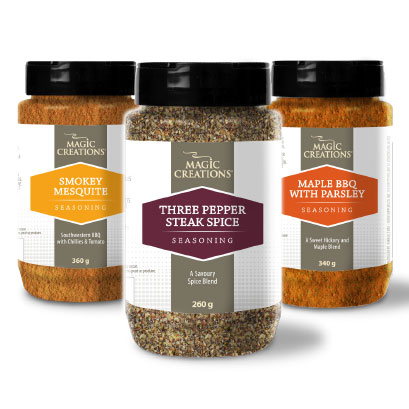 Our shake-on seasonings deliver truly exciting flavours to tantalize your customers' taste buds and wrap their senses in the warm savoury sensation of pure magic. These versatile seasonings add big, bold, balanced flavours to your beef, pork, fish and poultry entrées and will keep your customers coming back for more.