Artisanal Stuffing Program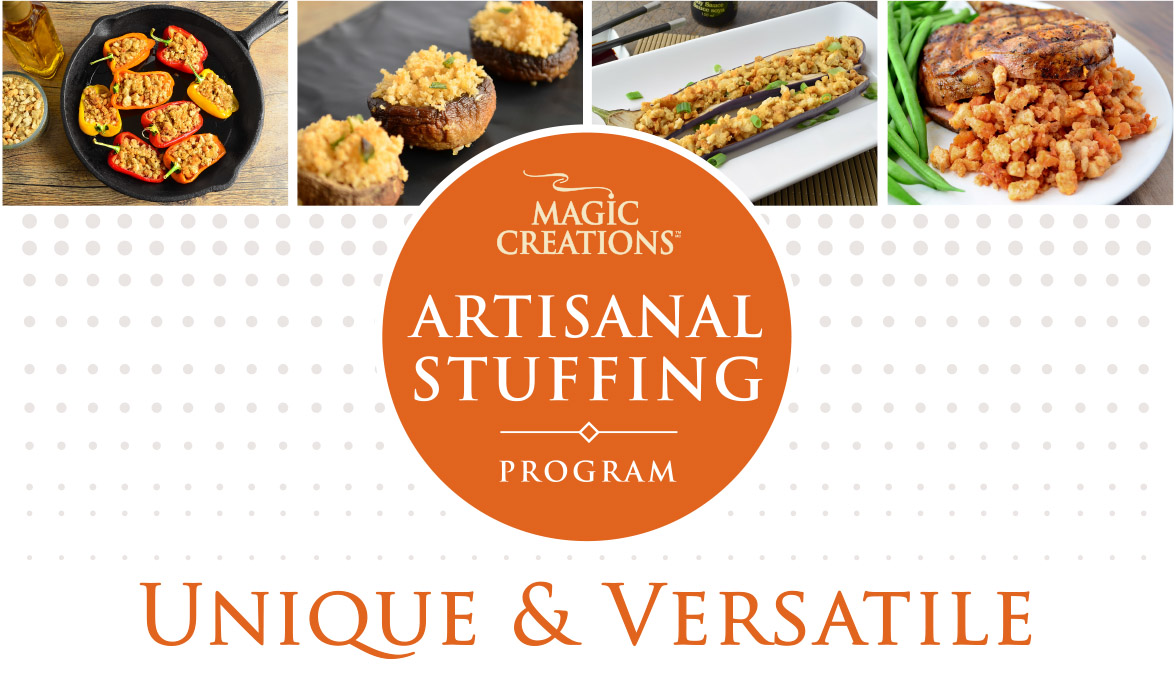 For centuries, stuffings have been used to enhance both the flavour and visual appeal of many foods, including eggs, poultry, seafood and vegetables.
Our Magic Creations Artisanal Stuffing Program was specifically designed with finely selected ingredients to offer an artistic, modern spin on traditional stuffings found around the world. We are pleased to present (4) unique & versatile flavour profiles that will provide creative opportunities for your stuffed meat & veggie meal solutions.

Italian Style Focaccia (5 kg)
This incredibly versatile Italian style stuffing features a traditional paring of Parmesan cheese with olive oil and fresh herbs.
Call for ordering details 1-800-387-1098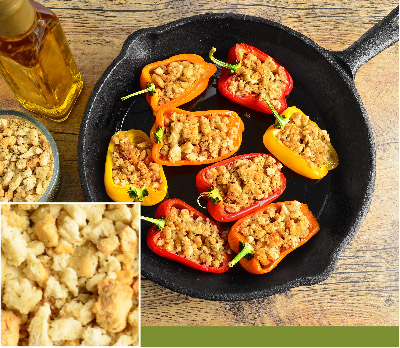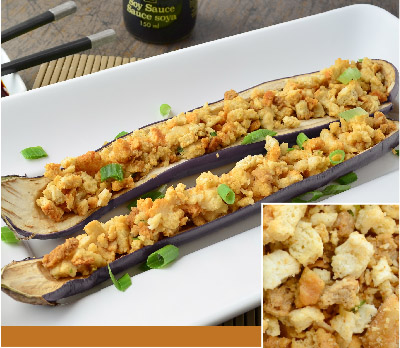 Japanese Sweet Honey Miso (5 kg)
This Japanese inspired stuffing captures the sweetness of floral honey & Miso, combined with ginger, soy, sesame seeds and green onion. Not only perfect for fresh squid, mushrooms & eggplant, but will also work well with pork, chicken & vegetables.
Call for ordering details 1-800-387-1098

Canadian Smoked Applewood & Sweet Onion (5 kg)
This Canadian inspired stuffing presents the cozy comfort of smoked applewood, brilliantly paired with sweet onion. Additional hints of paprika and brown sugar provide a full and balanced flavour.
Call for ordering details 1-800-387-1098