Profboard

Durable cutting board systems that help prevent cross contamination.
Produced in Germany and Denmark since 2006, Profboard cutting boards are used by professional chefs and food enthusiasts world-wide. Made from food safe materials, Profboard provides robust, warp-resistant cutting boards that feature replaceable cutting surface sheets. These sheets are available in various sizes and are colour coded for food safety requirements. The impressive Profboard product line also includes carving and chopping boards that can be integrated with Series 270 cutting boards.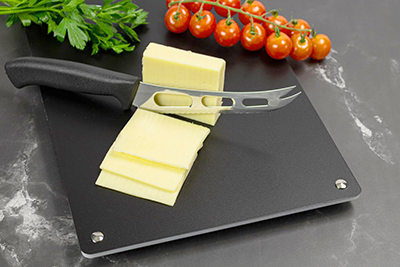 Why investing in a quality cutting board matters.
The 'click system' is a creatively integrated design feature that saves you money long term. The system allows you to replace the cutting surface by pulling away a top layer sheet, and clicking a new one back into place. This not only ensures optimal hygiene, but also preserves the life of your cutting board. When the top sheets become scratched or soiled over time, simply replace those sheets at minimal cost, instead of replacing your entire cutting board. The cutting sheets can be used on both sides and are made of high-quality PP (polypropylene). PP is food approved and can be disposed of in an environmentally friendly way.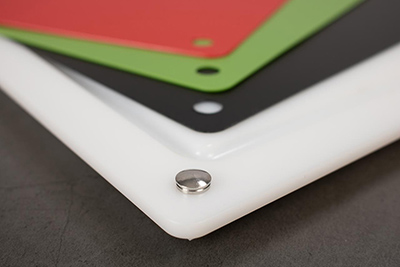 Sheets Are Available In The Following Colours: