Authentic Canadian Brines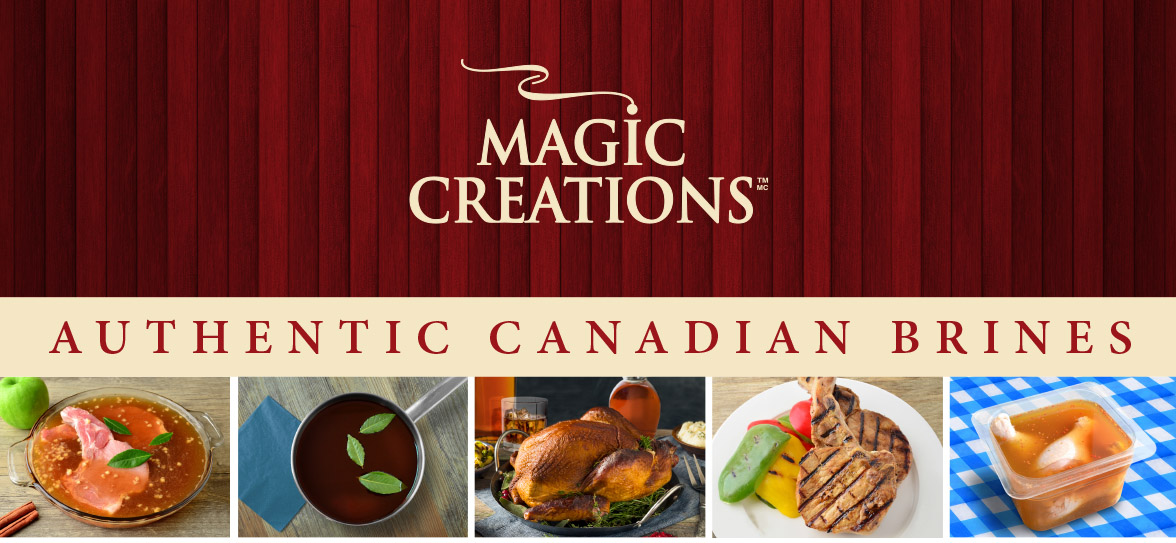 Enhanced Moisture With Maximum Flavour
Available in (3) distinctive flavour profiles, our Magic Creations Authentic Canadian Brines are skillfully crafted to both enhance mositure and infuse maximum flavour for protiens.

Did You Know?
Brining can increase protein weight by 6-8%. This increased weight through moisture
content achieves (2) important goals:
1) This creates a more juicy and flavourful protein, even after regular moisture loss that
occurs while cooking.
2) When selling a brined product, the increased weight will generate increased profits.

Pacific Coast Spiced Apple (5 kg)
This brine provides an elegant and truly delicious combination of spiced apple, warm cinnamon and a sweet hint of brown sugar that will work wonders or pork roasts, pork chops, lamb chops and bone on chicken.
Call for ordering details 1-800-387-1098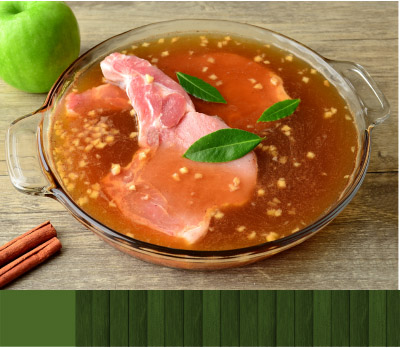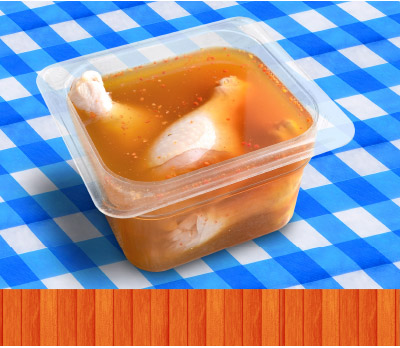 Mountain Maple & Brown Sugar (5 kg)
This delightful brine provides an overall sweet & savoury experience. The sweet maple, brown sugar and black pepper combination makes this a truly versatile brine, ideal for any kind of poultry and pork.
Call for ordering details 1-800-387-1098

Smoked Maple Bourbon (5 kg)
This brine provides a toasted brown skin with an incredible amount of moisture that is perfect for beef brisket, pork, chicken and shrimp. Featuring accented notes of sweet maple, black pepper and smoked flavours, warmly wrapped around a distinctive taste of barrel aged bourbon.
Call for ordering details 1-800-387-1098