Let's Not Forget These Frontline Heroes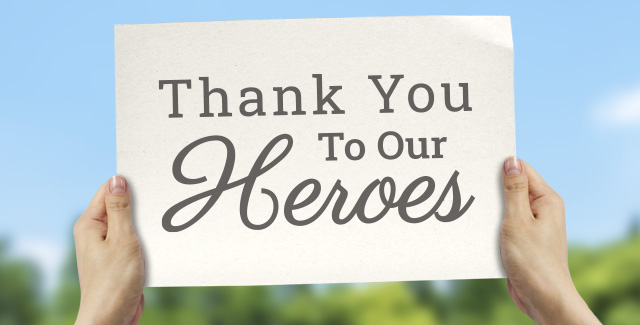 Our present reality with COVID-19 has created a whole new class of workers. The term "frontline staff" is used to refer to healthcare workers, grocery store and pharmacy staff. But don't forget those in the food and hospitality sector. While your mind might jump immediately to your favourite shuttered neighbourhood eateries, consider the cafeteria staff in long-term care homes and hospitals, or catering services providing meals to clinic staff. Unable to work from home, foodservice staff must show up in person and risk exposure to complete their duties and support their communities.

An Insider's Take
Chef Carmelo Vadacchino, Corporate Chef and Brand Ambassador for Food Supplies, has definitely noticed the shock to the industry just in these few short weeks. "We've never experienced disruption to this degree before in the business," he says.

The current circumstances are spurring on a more creative mindset when it comes to food preparation. Vadacchino cites modified recipes as one example. "For those involved in emergency catering services or healthcare support, meals are being created in a manner that helps to increase capacity and reduce reliance on limited resources. Chefs are coming up with new recipes on the go based on what they have, using frozen food and simple ingredients to make dishes like steamed rice and breaded chicken." In other words, meals that are nourishing and still delicious.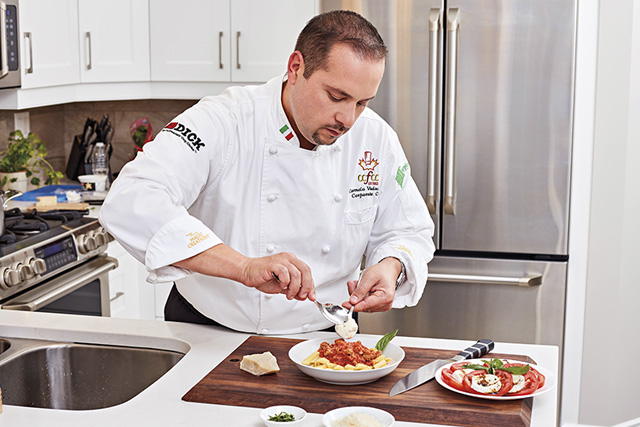 Chef Carmelo Vadacchino, Corporate Chef and Brand Ambassador for Food Supplies
"For those in the hospitality and entertainment sector, the circumstances are challenging," says Vadacchino. Most restaurants are shut down to comply with social distancing guidelines. For those that remain open, it's often an attempt by the owner to manage their fixed costs. The objective? Finding new ways to sustain operations and strengthen the bonds with their community with the take-out meals they offer.
You may have noticed some restaurants that now offer meal boxes, grocery services, or provide delivery and curbside pickup to bypass expensive third-party courier apps. While demand for restaurant food may have gone down, there will always be a need for freshly prepared specialty foods. People will still have occasions to celebrate, busy evenings with no time to cook, or even just a craving for a favourite dish.

Cause For Hope
Despite the impact that the pandemic has had on the industry, Vadacchino is confident that better times are ahead. "With warmer weather and the end of physical distancing guidelines, I believe there'll be a heightened demand for the restaurant experience." Vadacchino recommends Food Supplies to restaurants that are planning to reopen. As a leading distributor to the food services industry, the company offers a full suite of essential ingredients and kitchenwares that are accessible online for grocery chains, restaurants, and consumers. Being stocked and ready to go will help these businesses bounce back as quickly as possible once things open up again.

How To Help
As you've heard by now, local restaurants and small businesses need support to survive this difficult time. It's the perfect opportunity to take a break from cooking and indulge in a meal cooked by someone else, guilt-free!
While some customers may be a bit apprehensive about the safety of food prepared outside of the home, Chef Vadacchino says there's no need to avoid ordering in. "Restaurants are taking the necessary precautions when it comes to the health and safety of their patrons. Anything less would be bad for business." And pick up in person if you can – not only do courier services take a significant percentage of earnings, most restauranteurs miss the social aspect of running a restaurant. A smile and a kind word can make a huge difference. Finally, don't discount the power of social media. A positive review, likes, follows, and recommendations can help position a restaurant for success when restrictions are lifted.
Here's to the chefs, cooks, and industry staff – essential in their own right and helping us weather the storm!