Help Mom Feel Truly Special This Mother's Day
Mother's Day is coming up quickly, but the shadow of COVID-19 threatens to turn this day of celebration into a lonely time for many. Too many moms won't be able to celebrate with their family like they usually do. And many of the traditional ways families celebrates Mother's Day are simply not an option this year. This year, celebrating mothers calls for something a little different - and we have the perfect solution: A fun recipe the whole family can make together, and a range of special gifts for Mom that can be ordered online and delivered in time to make her feel truly special this Mother's Day! Your favourite brunch restaurant may be out of the question, but that doesn't mean you need to spend hours in the kitchen putting together a three-course-meal either. Instead, start a new tradition this year, and get the whole family helping to make this Mother's Day special - and we've got the perfect recipe: Delicious, foodie approved garlic rosemary biscuits that are as fun and easy to make as they are tasty!

For the best garlic biscuits, its best to use a high-quality baking sheet. For example, with the AMT baking sheet, these rosemary and garlic biscuits are a breeze. This is thanks to the exceptional thermal conductivity and heat retention this cookware provides, ensuring even golden browning and perfect baking results, every time. What's more, thanks to the special Lotan non-stick coating, there's no need to use butter or fat when cooking, making for a healthier dish.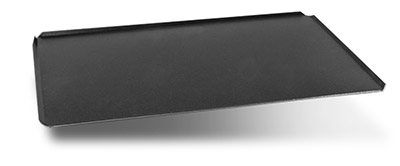 But what about finding the perfect Mother's Day gift during the pandemic? We've got that covered too! Baking doesn't have to be a complicated process. Serving up flaky pastries, fluffy biscuits, and blue-ribbon cakes is easy with a good recipe and the right kitchen tools. Can Mom really call herself a foodie if her kitchen is under-equipped?
From tools that make it easier to perfect her decorating skills, to durable baking equipment for perfect recipes every time, she deserves the best. And to help make sure she gets it, Food Supplies is offering 20% off a selection of baking accessories, just in time for Mother's Day. Now's the time to get great deals on accessories like the F.Dick Red Spirit Bread Knife, the AMT Frying Pan, and a number of baking must haves!
This year take the opportunity to help Mom outfit her kitchen with high-quality baking accessories. Use promo code MothersDay2020 to receive 20% off our selection of Mother's Day baking essentials and have them delivered directly to her door!

Garlic & Rosemary Biscuits
---
Prep time: 15 minutes
Cook time: 15 minutes
Total: 30 minutes
Yield: 9 biscuits
Ingredients
2 cups of flour
2 TBS baking powder
1/2 tsp baking soda
1 TBS sugar
1 tsp salt
3 cloves of garlic finely minced
(1 tsp reserved)
1 sprig of fresh rosemary finely minced
(1 tsp reserved)
3/4 cups of cold cubed butter
+ 2 TBS for top
1 cup of milk
1/2 tsp of fresh cracked pepper
Flaked sea salt to taste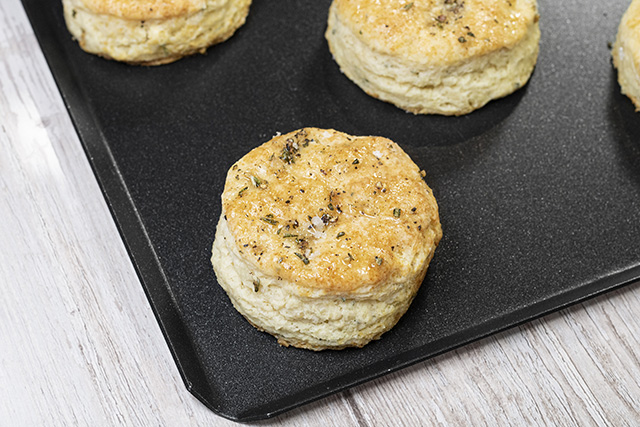 PHOTO: NICHOLE KELLY | RECIPE: NICHOLE KELLY
Pre-heat to 400F




Mix dry ingredients (flour, baking powder, baking soda, sugar, salt, rosemary and garlic) with a whisk.




Add 3/4 cup of cold butter, rub butter and flour mixture or use a pastry cutter until butter is pea sized.




Make a well. Add milk.




Using fingers lift and drop dough until combined. Don't over work.




Turn onto a well-floured surface (add more flour if starting to stick).




Fold dough 5 times, flattening each time.




Press out to about 1" thick rectangle.
Use a round cutter (8cm) to cut out biscuits, place directly on AMT baking pan.




Press remaining dough together to continue cutting out biscuits. Be careful not to knead the dough more than necessary.




Bake for 10 minutes.




Melt the additional 2TBS of butter, fresh cracked pepper and add reserved garlic and rosemary.




Brush with melted butter herb mixture and sprinkle with flaked sea salt.




Return to oven bake for additional 5 minutes.




Serve warm or at room temperature.





* It's important that the ingredients are cold. Tip: To keep them cold, wash your hands in really cold water before mixing by hand - just make sure to dry them well first!