Foodie Talk - The Staff at Food Supplies Share Their Favourite Meals

What makes Food Supplies special? The people who work there! These dedicated foodies work hard every day sourcing the best ingredients, creating innovative recipes and curating a selection of high-quality kitchenware brands to serve their clients. Get to know a few of their key staff members and learn more about what they do and what they like to cook at home.

Name: Cameron Callum | Role: General Manager
As the general manager at Food Supplies, Cameron Callum takes a personal interest in all aspects of the business. He has a hand in everything from operations to marketing to customer satisfaction, as well as managing Food Supplies' western office based out of British Columbia. His commitment to the food and hospitality industry runs deep—he's also taken on an active volunteer role at the Canadian Culinary Federation.
On the home front, he's the dad to two active preteen boys who love playing soccer and basketball. Cameron enjoys winding down on weekends by making dinner using slow cooking techniques that are low maintenance but high on flavour.
One of his favourite meals? A family-friendly BBQ style Sunday roast. After a good seasoning (his favourite is Magic Creations St. Louis BBQ mix), Cameron will do a slow roast of a cut of pork shoulder, a process that takes up to 5 hours. For sides, he'll whip up some brussels sprouts, asparagus and potatoes to make it a delicious and well-balanced meal.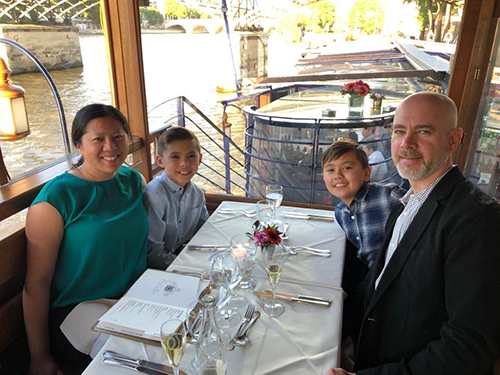 Name: Nichole Kelly | Role: Sales and Marketing Coordinator
Nichole wears many hats at Food Supplies. Along with the typical sales and marketing tasks associated with her role, she's also got a foodie's dream job—acting as a food stylist and recipe creator. If you've enjoyed a recipe featured on the site or found yourself enticed by an appetizing picture, chances are, it was Nichole's handiwork.
At home, she's a coach's wife and loves cheering on her two boys at their baseball games—just a day in the life of her sports-loving family. But she still finds time to pursue her passion: experimenting with recipes that she posts on her personal food blog.
Nichole's favourite potluck recipe? A deceptively simple but delicious Mexican corn salad. The secret? Adding jalapeno and chilli powder. It adds a kick to her dish that pairs perfectly with the usual BBQ fare, like hamburgers and wings cooked on the grill. Using corn from the cob also gives the salad a farm-fresh flavour that keeps her guests coming back for seconds.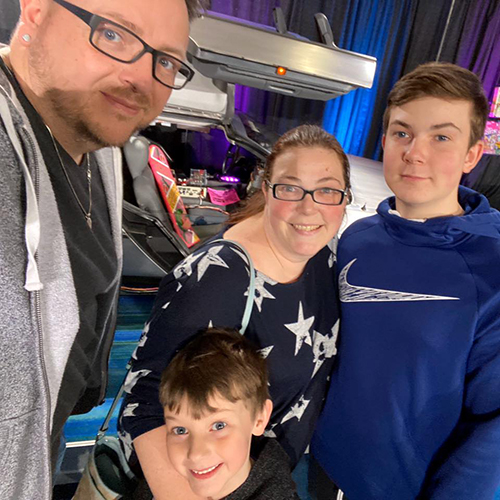 Name: Carmelo Vadacchino | Role: Corporate Chef and Brand Ambassador
One of the country's most decorated chefs, Carmelo is at the top of his field, with years of experience in the hospitality sector and a wealth of insider insight in the restaurant industry's state. As Food Supplies' corporate chef and brand ambassador, he works to raise the company's profile and promote the exclusive products it offers through his partnerships with different industry stakeholders and fellow chefs.
Married with two teenage boys, Carmelo's house is bustling and full of life. While it can be tricky to coordinate their schedules, the family always enjoys sitting together at the dinner table to share good food and good conversation.
True to his Italian roots, Carmelo's dish of choice is an authentic pasta dish bursting with fresh garden flavour. Instead of a heavy jarred sauce, he'll garnish his spaghetti using fresh tomatoes, eggplant and zucchini, with a dash of pepper and parmesan cheese for seasoning—the perfect dish for a meatless Monday or to reset after a big BBQ.
The Food Supplies' staff love sharing their foodie know-how and expertise. If you're thinking their favourite dishes sound good, stay tuned—the recipes will be published in a future blog post for you to test out in your own kitchen!