Knives Out – Team Canada at the World Butchers' Challenge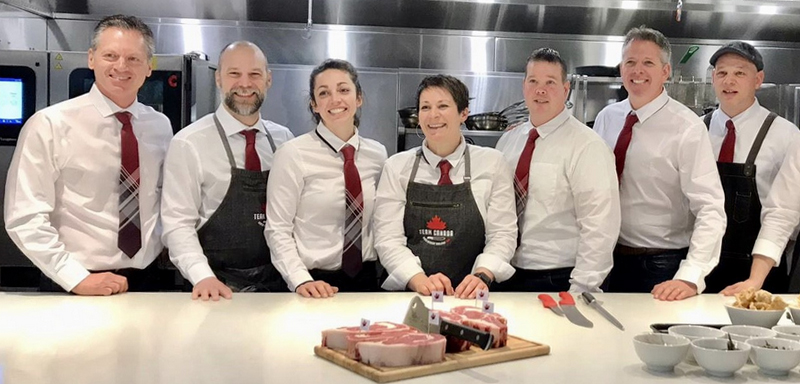 Peter Baarda hadn't planned on heading up a national butchery team. But after being crowned Ontario's Finest Butcher 3 years in a row, he thought it was high time for a new challenge. "I very much enjoyed the experience! It was such a great time, and I met so many new people," says Baarda. Wanting to replicate the fun of competing, he started looking for something similar, but on an international scale, and that's when he came across the World Butchers' Challenge.

A World-Class Butchers' Competition
Held initially between New Zealand and Australia, the event piqued the interest of other countries and eventually expanded to include 12 national teams. After making a few calls and confirming there was no Canadian team, Baarda took it upon himself to change that. With the help of Ontario Meat and Poultry, a callout was made across the country for the best of the best to represent their country.
The current team includes six members on the main squad, an alternate and three on the junior/apprentice team, along with a team advisor and manager. Baarda proudly notes that four provinces are represented on the inaugural Canadian team.
Renowned knife manufacturer F.Dick sponsors the entire event as well as the Canadian team, providing the butcher knives and butchery equipment required for the competition. Other sponsors include Canada Beef, Canada Pork and Halenda's Meats, all providing generous support and resources to help Team Canada succeed!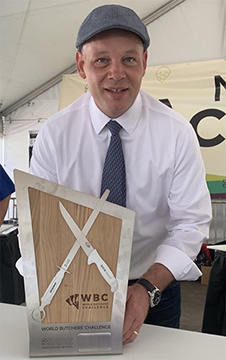 PETER BAARDA
Captain, Butchery Team Canada / Owner, J&G Quality Meats

Artisan Butchers Show Off Their Skills
Held every other year, the World Butchers' Challenge was scheduled for September 2020 in San Jose, California, but due to the ongoing COVID-19 pandemic, the event was cancelled. Unfortunately, this also meant that Canada's first appearance on the world butchery stage was postponed until further notice. However, the team's goal remains unchanged—to showcase the skill and depth of talent found in Canada.
Every butcher has a personal style, and trends vary across different countries. In past training sessions, Baarda has encouraged his team to put their own Canadian spin on how they carve and present the meats, almost like putting a signature on the end result.
While Baarda is eager to compete with his team, in the meantime, he is keeping busy running his butcher shop, J&G Quality Meats in Burlington, Ontario. A small, family-owned business, J&G has been in operations for over 57 years, supplying fresh meats and meat products to their clientele. As the owner of a small butcher shop, Baarda enjoys seeing his regulars, providing quality customer service and offering recommendations based on their preferences.
It's a hard truth that small businesses face a unique set of challenges during the pandemic. Consider branching out and supporting local in your purchases, including meat and other food items you might typically pick up at a big box grocery store. Your local butcher would love to get to know you!