Birthday Gifts Your Foodie Guy Will Love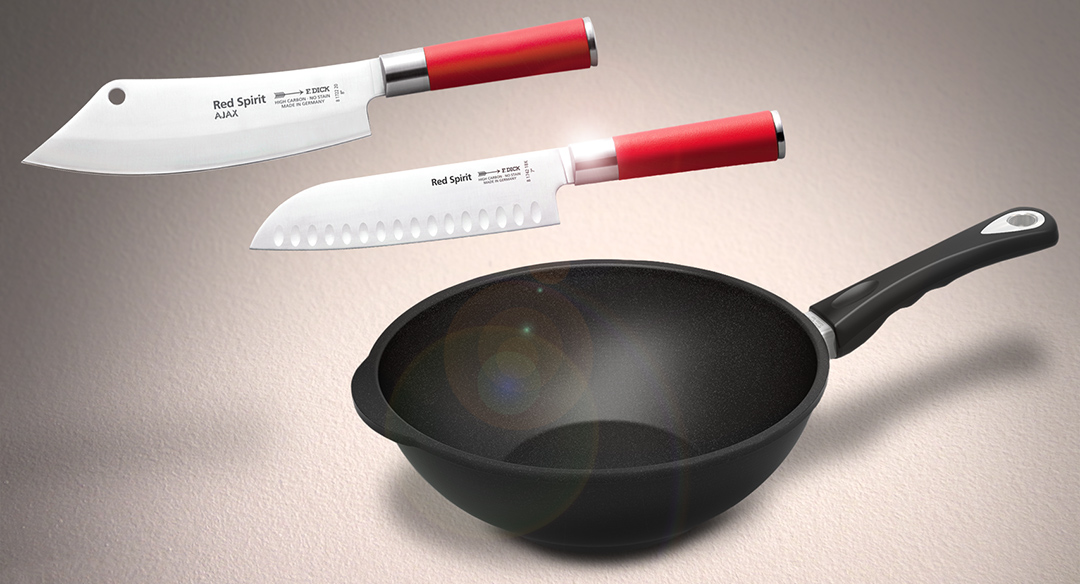 Is the way to a man's heart is through his stomach? You can't speak for everyone, but it's true in your case, no question. Your foodie man lives for flavour, exists to experiment, and dies for delicacies, so you know grocery store gifts aren't going to cut it for special occasions. You'll need to venture beyond the beaten path for ideas. If you're looking for inspiration, use this list of foodie-approved presents as a starting point for his birthday. You can't go wrong with treating him to professional-grade tools and cookware - indulgent gifts that he can make use of every day.

AMT pans aren't called "the world's best pans" for nothing. Compatible with induction cooktops, this wok heats up using magnetic currents, resulting in shorter cook times, and better heat control with a bonus: quick cleanup! The sloped sides on this specialty pan keep food from sticking to the edges, encourages efficient movement and even heating of the ingredients in the wok. The higher sides also accommodate larger portions without risking spillage, with an extended lip for easy pouring and transfer. Aside from stir-frys, experiment with stewing, braising, steaming, or even making soup in this versatile wok.

For a twist on what you'd find in a regular chef knife set, consider splurging on a Santoku for your favourite foodie. With Japanese origins, this lightweight knife boasts a thinner and shorter blade than a typical chef's knife and is capable of making incredibly thin slices. The F.Dick version of the Santoku knife has a stylish, Asian inspired rounded handle for comfort and a secure grip—important when you're handling such a sharp blade! Designed with hollows on the knife blade to prevent food from sticking, the blades are made of chromium steel for cutting that's beyond just functional, but an actual experience. It's a great gift for the aesthetically minded foodie guy.

F.Dick Chef Knife Red Spirit "Ajax" 8"
F.Dick products are statement-making and this cleaver means business. This showstopper is modeled with a vintage look from the 1930s but retains a modern touch in its rounded red handle. The curved cutting edge of German design features a high-quality blade made from stainless steel that's designed to hold up even under heavy use. Perfect for your meat-loving foodie, this knife will cut and carve meat with style. Use it to slice and refine cuts of beef at your guy's next BBQ or steak night. This dramatic blade will be a definite conversation starter with guests.
Instead of cheesy gifts or flowers that wilt, celebrate your foodie's special day with these impressive presents. They're a surefire win, especially for a discerning food lover. Your guy will love using them, and you'll love sampling the new dishes he creates. Whether he's trying a new knife technique, a new cut of meat, or a new dinner recipe, these tools are both fun and practical. Consider these gifts that keep on giving…all year round.