A Decadent Valentine's Dessert with a Twist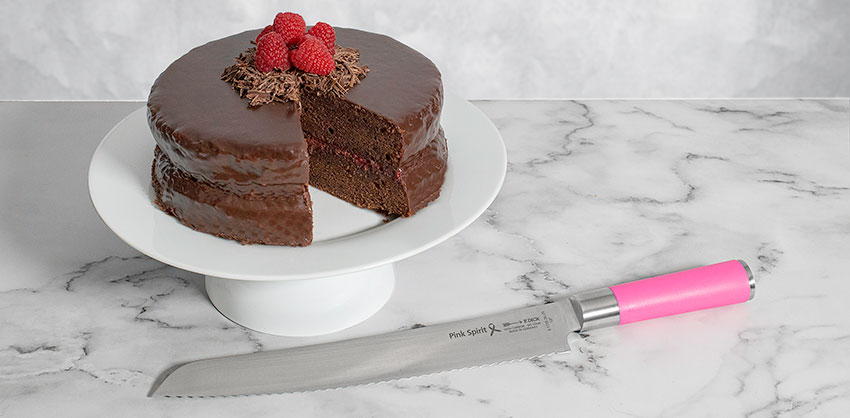 PHOTO: NICHOLE KELLY
Just like the holidays and birthdays that have preceded it, Valentine's Day 2021 is shaping one to be one that's very low-key. In most cases, there won't be dinner reservations or a show, no weekend getaways or special outings. While we can't go all out, we can still mark the occasion and make it one to remember.
Our thoughts? Celebrate with a good meal and something sweet. A homemade Valentine's chocolate treat is romantic, decadent, and delicious. Our recipe for an Austrian-style chocolate torte makes the perfect ending to a V-Day dinner. Make it with your date for a fun little activity, or prepare it ahead of time and surprise them at dessert—we think this baked-from-scratch sweet is sure to impress.
Traditionally this cake is made with an apricot filling. However, we decided to give the recipe a little Food Supplies twist, since we think dark chocolate and raspberries are a particularly divine combination! If you're a fan of apricots, swap out the raspberries and raspberry jam for apricots and apricot jam instead. Either way, this torte will be a winner!

Torte Ingredients
8oz Dark chocolate

1/2 tsp of instant coffee mixed in 1 tsp of hot water

1 cup of butter softened

7 eggs at room temperature, yolks and whites separated

2 tsp vanilla extract

1 cup sugar

¼ cup cocoa

1 cup cake flour

¼ tsp salt
Filling Ingredients
½ cup raspberries

¼ cup raspberry jam



Chocolate Glaze Ingredients
10 oz dark chocolate

1 1/3 cup of whipping cream (300gms)

¼ cup corn syrup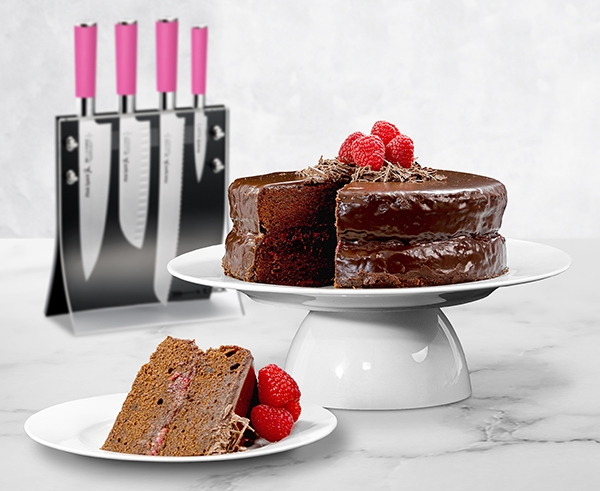 Directions
Preheat oven to 325F

Prepare a 2 x 8" springform pan: spray with cooking spray and line with parchment paper

In a double boiler (or a stainless steel bowl over a pot of lightly simmering water), melt chopped chocolate and set aside to cool slightly.

Meanwhile, in a stand mixer using a whisk attachment, whip egg whites slowly, adding sugar a bit at a time until it forms stiff peaks (this helps the sugar blend into egg whites evenly). Put egg whites in a separate bowl.

In the stand mixer with the paddle attachment, mix butter and egg yolks until soft and fluffy.

Add vanilla extract, coffee, melted chocolate and cocoa to the egg yolk mixture.

Sift flour and salt into the bowl and mix until combined.

Using a spatula or wooden spoon, fold in egg whites.

Once well combined, pour into prepared springform pans.

Bake in the oven for 1 hour, or until the cake springs backs or a toothpick inserted comes out clean.

Allow cake to cool for 20 minutes before releasing from pan, and wait for cake to cool completely before cutting in half.

Warm jam in the microwave for 30 seconds. In a bowl, mash the raspberries with a fork and mix in the jam. Spread in between cakes.

Prepare chocolate glaze by bringing the cream and corn syrup to a simmer, pour over chocolate and allow to sit for 2 minutes. Stir to emulsify.

Allow the glaze to cool for 5 minutes and pour over cake.

Cool cake completely and top with fresh raspberries and or shaved chocolate.
To preserve the cake's appearance, cut it only after it has cooled, using a serrated knife (we love this F.Dick Pink Spirit Series blade) to prevent crushing and loosening the torte. Serve with whipped cream, and enjoy your sweet night in!