Food Supplies - Magic Creations Mixology Program

Mild, medium, honey BBQ. If those are your go-to flavours for meat and wings, it's time to branch out! After reviewing new food products and popular menu items, we at Food Supplies discovered some interesting trends. In particular, we found that beer and bourbon are two ingredients currently used in all sorts of innovative ways across different food hospitality settings, including retail and restaurants.

Delicious and Innovative Seasonings
In response, we started our Mixology program, creating taste profiles that combine well-known flavours with spirits for a whole new twist. We worked with our flavour and spice partners and tested our seasonings over and over, refining them until we got them just right. Our goal? To create a brand new flavour that is both appealing, and that mixes the familiar with something a little more special.
These products are designed for prepared foods sold in retail locations but can also add a bit of new and novel to restaurant dishes and meals.
Learn more about the five appetizing and versatile options that make up our Mixology Program below.

Kentucky Peach Bourbon Seasoning
This is one of our most popular flavours, which we created by combining succulent peach flavouring with notes of authentic caramel bourbon. It has a very appealing glazed effect on wings but can also be used as a dry seasoning. It's great on poultry, fish, and even burger patties!

Irish Stout and Cheddar Seasoning
Another top customer pick, this seasoning blends a classic dark ale flavour with aged cheddar. It goes perfectly with sausages and beef patties—add a side of fries or other pub favourites to complement a relaxed evening meal with friends.

Belgian White Beer Fish Batter
We've honed the formula for this batter to perfection—it stays crispy, even under a heat lamp. This batter seasoning is an original combination of hops and spices and is excellent on fish and shrimp. Still, its versatility means it's also good on onion rings, potatoes, or other seafood. If you like it spicy, add in some hot sauce to give it some extra heat.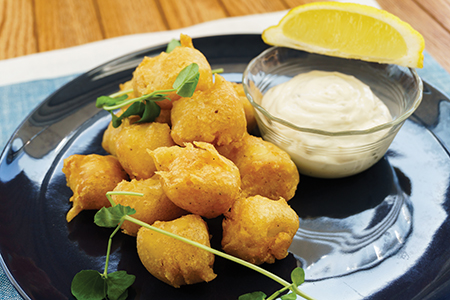 Okanagan Hard Cider and Herb
Fall vibes: the subtle taste of fresh apples, with a touch of rosemary and thyme. Now imagine this as a customizable glaze that's ideal on poultry and pork. Add more water for a thinner glaze, less for a thicker one, and apply directly on ham, turkey or pork chops. Try it on your veggies as well for a real palate pleaser!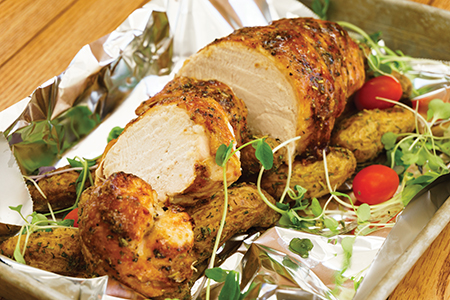 San Juan Pina Colada Sauce
A dip with a tropical-themed taste infusion, this sauce mixes coconut, pineapple and Puerto Rican rum flavours into a delightful blend. It's ideal for garnishing seafood but works well with other meat and protein options as well. We added a little kick to the sauce by mixing in chili flakes.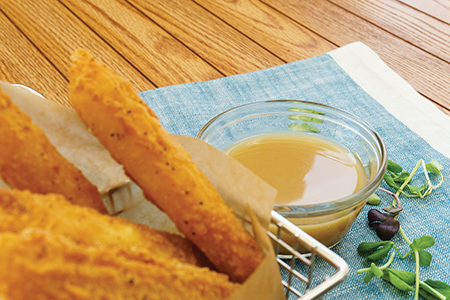 Use these dips and flavourings to enhance your retail offerings and bring some fresh new tastes to your customers. Contact us for more information on how to best use the different offerings under our Mixology program—we'd love to show you how it works.